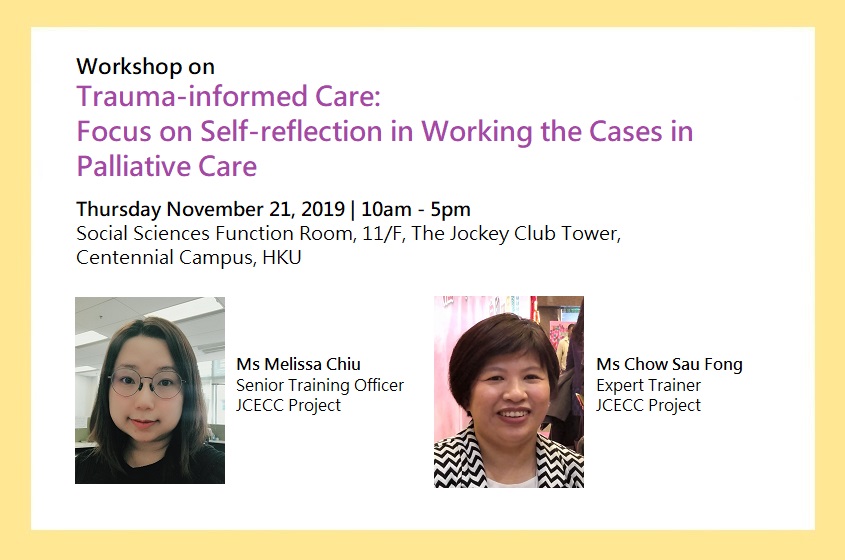 Date:
Thursday November 21, 2019
Time:
10am – 5pm
Venue:
Social Sciences Function Room, 11/F, The Jockey Club Tower, Centennial Campus, The University of Hong Kong

Speaker:

Ms Melissa Chiu
Senior Training Officer, JCECC Project

Ms Chow Sau Fong
Expert Trainer, JCECC Project

Language:
English (Supplemented with Cantonese)
Programme:
Click here
Abstract:
Click here
Registration:
Click here
Remark:
People who participated in the workshop should prepare a case summary which you are connected / distant / difficult to engage etc. The case should be met at least 6 sessions. The client background is preferably related to end-of-life care. Please prepare 1-2 questions before you come to the workshop. The questions can be related to your personal feelings or case handling process. All cases need to be submitted to the trainer 2 weeks before the training. The trainer's email will post to the participants after the successful application. It is the responsibility of the participants to obtain the client's consent for case / group discussion and his/ her data is anonymous. All information is straightly confidential in the workshop.