The Hong Kong Jockey Club Charities Trust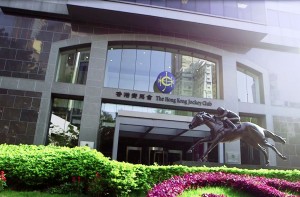 The Hong Kong Jockey Club Charities Trust ("the Trust") has always been proactive in addressing the challenges of the ageing population, and is a keen advocate of positive ageing through various initiatives. These include the establishment of the Jockey Club Centre for Positive Ageing, the first integrative dementia care centre in the city; the launch of "CADENZA: A Jockey Club Initiative for Seniors" to explore and pioneer new approaches to elderly care; and the partnership with four local gerontology research institutes to launch the "Jockey Club Age-Friendly City Project" to assess the current levels of age-friendliness in the community and identify potential areas for improvement. In 2015, the Trust also initiated the "Jockey Club End-of-Life Community Care Project". The project aims to improve the quality of end-of-life care for terminally ill patients and their family members, enhance the capacity of service providers in the delivery of end-of-life care, as well as raise public awareness.
It is the Trust's belief that the elderly sector needs to shift towards a more preventive approach – in particular by promoting active, healthy, and more socially-inclusive ageing, which extends the healthy years of the elderly and delays their need for care, thereby improving their quality of life. By promoting active ageing, the Trust hopes to enable the elderly to maintain a higher degree of physical independence and mental well-being as they went through the ageing process, while at the same time promoting inter-generational harmony by engaging the support of younger people.
For more information, please visit https://charities.hkjc.com/charities/english/charities-trust/index.aspx
---

[an error occurred while processing this directive]