Capacity Building and Education Programmes (Healthcare Staff)


The CUHK Jockey Club Institute of Ageing (IoA) is established in 2014 to overcome the challenges brought by the ageing population to Hong Kong.  With the vision to make Hong Kong an age-friendly city in the world, IoA will synergize the research personnel and efforts on ageing across disciplines to promote and implement holistic strategies for active ageing through research, policy advice, community outreach and knowledge transfer.
District-based Support for RCHEs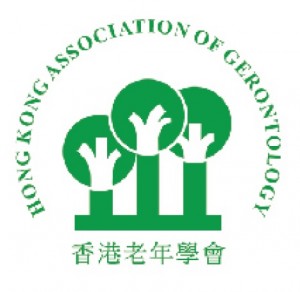 The Hong Kong Association of Gerontology (HKAG) was founded in 1986 by a group of professionals including geriatricians, nurses, social workers, physiotherapists, occupational therapists, clinical psychologists and academics. The aims of HKAG are to promote the discipline of gerontology and to improve the quality of aged care services in Hong Kong. Moreover, HKAG seeks to promote the advancement of health care, social services and long-term care for older people in Hong Kong; and the furtherance of studies and education in gerontology.
Innovative Services by NGOs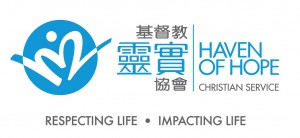 Haven of Hope Christian Service (HOHCS) was established in 1953. Through a ministry of holistic care, HOHCS strive to share the Gospel and develop Christian Community. In the love of Christ, HOHCS delivers service in a caring, professional and progressive spirit so that the lives of those serving and being served are mutually enriched.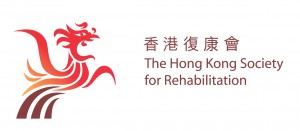 The Hong Kong Society for Rehabilitation (HKSR) was established in 1959. Through rehabilitation services for persons with disabilities and older persons, we advocate an inclusive society. HKSR aspires to be an organization of excellence in barrier free transport, chronic and long term care and holistic rehabilitation.
Since 1954, the S K H Holy Carpenter Church (HC) had started providing social services, attending to the social needs of different groups of people in Hung Hom. Cherishing the spirit of "To serve, Not to be Served", the Church embarked on different kinds of social services to meet the ever growing and changing needs of the community. For instance, the Church established the S.K.H Holy Carpenter Church Community Centre and the S.K.H Holy Carpenter Church District Elderly Community Centre in 1975 and 1980 respectively. The social service will continue to strive their best in serving people in need in the society, especially in Hunghom, To Kwa Wan, Whampoa and Kowloon City areas.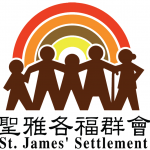 St James' Settlement (SJS) was established in 1949 and is a multi-social service agency which provides high quality comprehensive services to meet the diverse needs of our society, to enable the individuals to help themselves and to help others, and to build an integrated and harmonious community.  SJS will strive to continuously improve the services to become a center of excellence and pioneer in social service in order to respond appropriately and timely to the changing needs of our society and to meet and exceed the needs of our service recipients.
Professional Capacity Building, Knowledge and Skill Transfer and Assessment and Evaluation


The Faculty of Social Sciences was established in 1967 and has since undergone rapid expansion and significant transformation. In addition to its five Departments, the Faculty has seven multidisciplinary research centres / units that provide a platform for research collaboration among colleagues on campus and around the world. The Faculty seeks to contribute to the advancement of society and the development of leaders through a global presence, regional significance and engagement with the rest of China. The Faculty strives to attract and nurture outstanding scholars in the social sciences from around the world through excellence and innovation in teaching and learning, research and knowledge exchange. The Faculty aims to produce citizens with a global perspective who are critical thinkers, socially aware, ready to embrace diversity, and seek to make an impact on society.
Project Director
Department of Social Work and Social Administration. Faculty of Social Sciences, HKU
Department of Social Work and Social Administration. Faculty of Social Sciences, HKU
Project Advisor
Department of Social Work and Social Administration. Faculty of Social Sciences, HKU
---

[an error occurred while processing this directive]